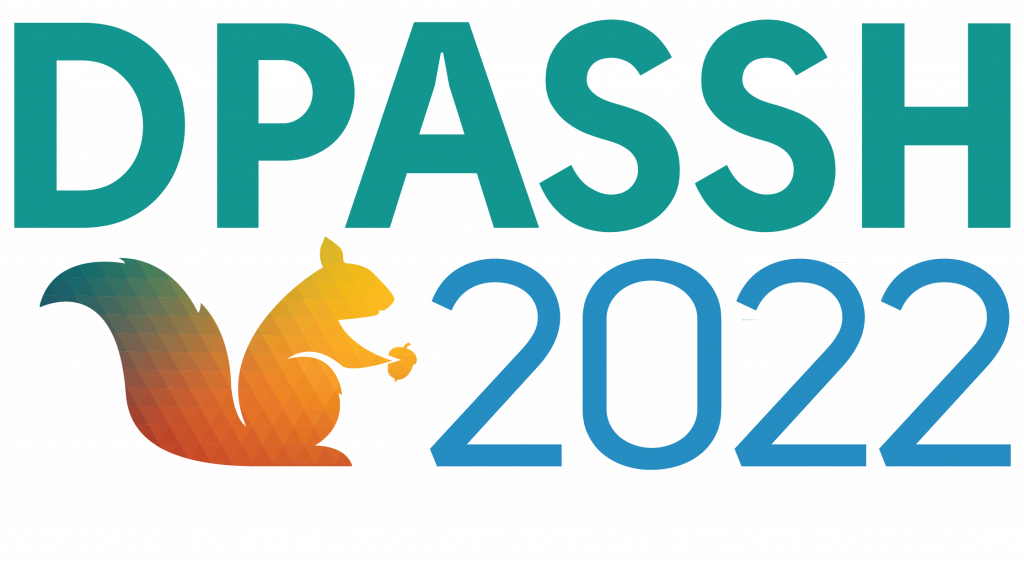 DPASSH will return as a hybrid event in June 2022, with the theme of Digital Preservation of Religious Collections: Conversations and Collaborations, hosted by the Digital Repository of Ireland.
The dates for DPASSH 2022 are Mon 27 June (workshops) Weds 29 and Thurs 30 June 2022 (conference), Dublin, Ireland and online.
DPASSH is a response to the problem of digital preservation within the arts, humanities, social sciences, and cultural heritage domains. It seeks to address the complexities of long-term digital preservation of the full variety of materials, and to encourage a long-term dialogue around the issues created by such preservation.
Please send queries to DRI Education and Outreach Manager, Dr Deborah Thorpe.
Follow DPASSH on Twitter: @DPASSHConf and Tweet to #DPASSH
Organising Committee:
Dr Deborah Thorpe – Education and Outreach Manager, Digital Repository of Ireland (Chair)
Dr Lisa Griffith – Programme Manager, Digital Repository of Ireland
Clare Lanigan – Digital Archivist and Coordinator, Digital Preservation of Reproductive Health Resources: Archiving the 8th Project, Digital Repository of Ireland
Dr Kathryn Cassidy – Software Engineer, Digital Repository of Ireland
Damien Burke – Assistant Archivist of the Irish Jesuit Province