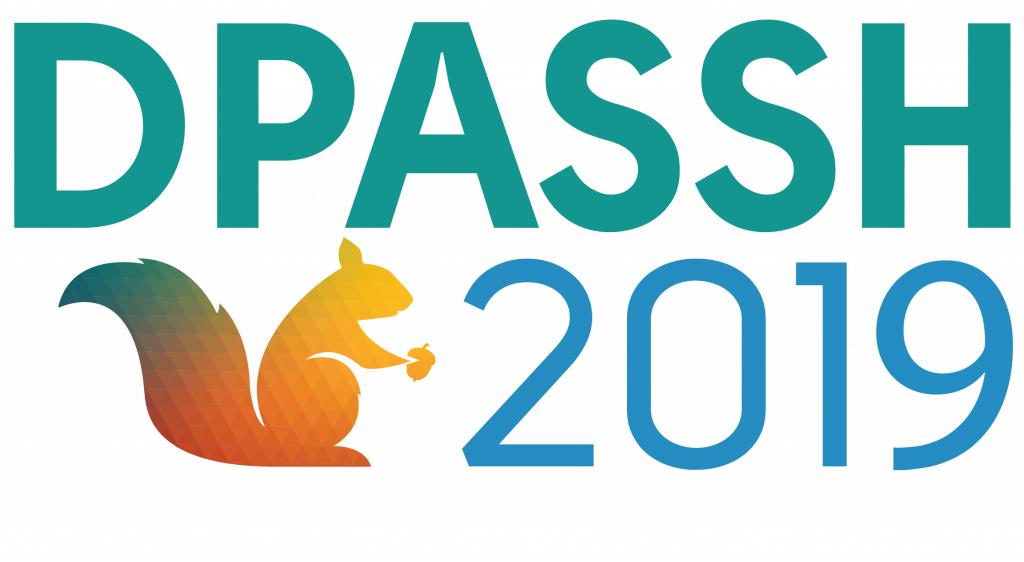 DPASSH 2019 is the third biennial 'Digital Preservation for the Arts, Social Sciences and Humanities' conference and will take place this year in collaboration with Queen's University, Belfast.
This year's theme is 'Practical Approaches to Open Research in Arts, Humanities & Social Sciences' and will include sessions from a host of research data experts.
Please send queries to DRI Education and Outreach Manager, Dr Deborah Thorpe.
Follow DPASSH on Twitter: @DPASSHConf and Tweet to #DPASSH
Organising Committee:
Dr Natalie Harrower – Director, Digital Repository of Ireland, Royal Irish Academy
Alex McIlroy, Faculty Librarian, Queens University Belfast
Dr Lisa Griffith – Programme Manager, Digital Repository of Ireland, Royal Irish Academy
Dr Deborah Thorpe – Education and Training Manager, Digital Repository of Ireland, Royal Irish Academy
Kevin Long – Digital Archivist, Digital Repository of Ireland, Royal Irish Academy